'Tis the Season for Softer Water
Welcome better water into your home this holiday season!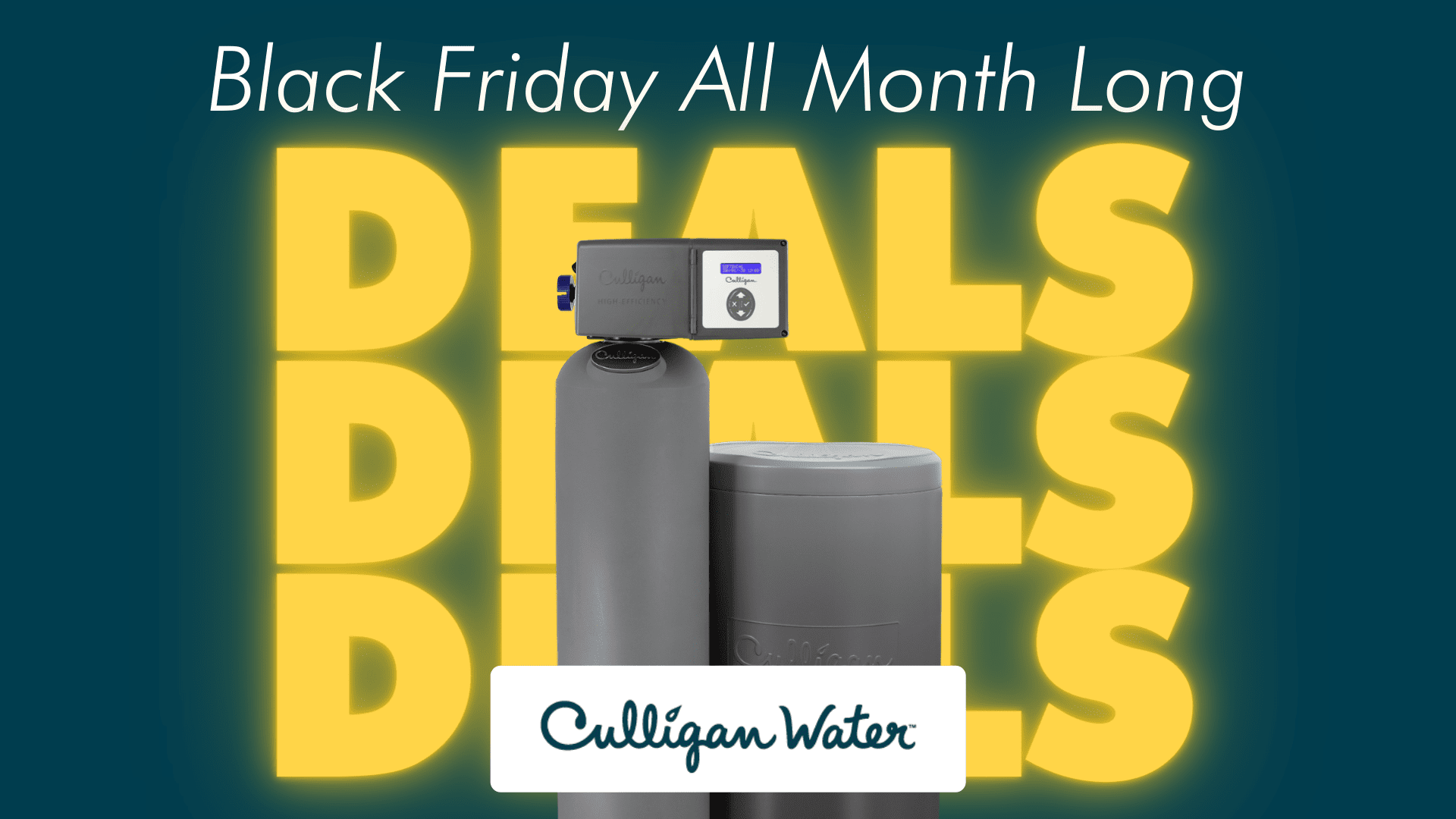 Benefits of the New Aquasential™ HE Water Softener:
Provides a continuous supply of soft water for your entire house, automatically adjusting to changes in your home's water conditions
Reduces soap residue on hair and skin
Leaves clothes brighter and soft to the touch
Makes household cleaning easier and less expensive
Prevents hard water spots on glassware, dishes and utensils
Reduces soap scum and scaling on faucets, sinks and tubs
Reduces water heating bills
Increases the lifespan of water-using appliances
Benefits of a New Aquasential® Reverse Osmosis System:
Reduce common contaminants like sodium, chloride, fluoride and nitrates*
Eliminate foul smells and tastes caused by chlorine and sulfur
Reduce the level of pesticides and other chemicals that are harmful to your health
Enjoy cooking with better, cleaners water for all of your family's favorite meals
Provide your family with great tasting water that does not cause scale buildup in plumbing and appliances or stains in bathtubs, sinks and dishes
Contact your local water expert to take advantage of our month long Black Friday deal — FREE INSTALLATION on a Culligan Water System!
*Offer expires November 30, 2021. HE Softener when configured with proportional up flow brining with Aqua Sensor. Limited-time offer. Dealer participation varies. See dealer for details. Contaminants may not be in your water. ©2021 Culligan International Company.