Culligan of Decatur
You could give your people Culligan Water.
Your Decatur Water Treatment Experts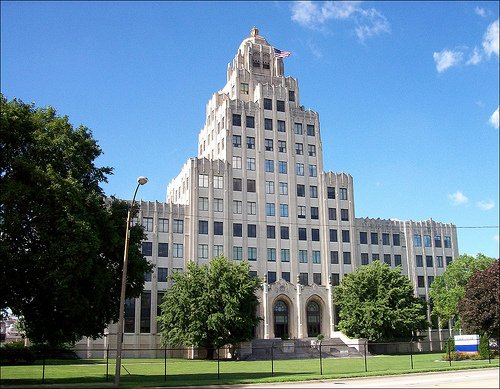 We are Culligan of Decatur, your water technology experts proudly serving in Central Illinois. Our dealership specializes in providing water softeners, reverse osmosis systems, water coolers, bottled water, water filtering and softener salt delivery service to area homes and businesses.
For over 65 years, Culligan's mission has been to deliver high-quality water treatment products that will benefit every part of our customers' lives. We hope to raise the quality of life by purifying its most essential element: water.
CULLIGAN OF DECATUR HISTORY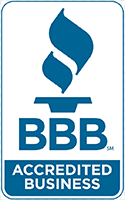 Culligan has been serving the central Illinois region for over 60 years. We're proud to provide exceptional water treatment products and services to Springfield IL, Decatur IL, Chatham IL and the surrounding area. Culligan has had stores in the area since the 1950s and the Decatur IL location and Rushville IL location were purchased by the U.S. Water Culligan Group in 2006 and 2007 respectively. Our Rushville IL location was moved to Springfield in 2015. Find your local Culligan Man™ today!
DECATUR AREA WATER PROBLEMS
Hard water is the biggest problem in central Illinois, but iron water and contaminants like hydrogen sulfide and tannins are also concerns for local residents. Rotten egg smells and even orange hair are symptoms of these central Illinois water problems, in addition to hard water spots, yellow spots and slimy growths on tubs, sinks and fixtures. Water problems can harm your home or business in a variety of ways, and Culligan has the right water treatment equipment for every situation.

---
Reviews for Culligan Water of Central Illinois
---
09/08/2021
Their costumer service is amazing. I have not had one issue in the past year we have had water delivered. It's so convenient when you have young children or children at all getting it delivered right to your front door. The prices are great too! Love Love everything about Culligan.
---
09/08/2021
I love that they deliver and put in my softener and take the empty bags with them, if there is a problem, they get service out to handle that and my person is so nice.
---
11/04/2020
Please read: I'd like to start by saying our experience was not a flawless one, however, how it has been handled is why I am writing this review. In short, we had an install that resulted in some broken drain pipes. As is with any business or product, sometimes things happen. Culligan could've made this process difficult and argued responsibility, or made us fight for a resolution, but they didn't. Jeff, the GM, has been extremely easy to reach and vowed to make things right the minute this was brought to his attention. He allowed us to get a plumber of our choice out ASAP and paid for the repairs over the phone when they were finally completed. They also have gone above and beyond to make sure this was a fair deal for all parties in the end due to the time it took. Zach, the Sales manager who sold us on the softener, has been absolutely wonderful to work with. He made it clear from day one he was our go to contact should an issue ever arise. Since then, he has been very attentive and responsive to this ever changing situation and acted as a go between. He has kept great communication and followed through on everything he has said. Sometimes companies will make false promises they don't intend to stand behind, but not Culligan. They really do care about customer interactions and building a good relationship with their customers. I cant speak for the other Culligan dealerships, but the Decatur one is one you can trust to resolve problems, should they arise. As for the softener, it is the best improvement we have made to our house. My wife has been dealing with eczema since March. After some research and a recent experience staying in a water softened hotel for a week, we decided a water softener may help. Having city water, our water certainly isn't as hard as those who are on a well, however it is full of chlorine. After having our softener for only 9 days, my wife's eczema has made dramatic improvements, and is almost healed. We can tell a huge difference in how our skin and hair feel. Despite all the problems we had, I can still confidently recommend a Culligan Water Softener. At the end of the day, they will not rest until the customer is happy with their product, and we are very happy with ours.
---
07/06/2020
When I called to start Service-it was going to be a couple of weeks before they would be back in my area to deliver. I made a note of the date and called to confirm as the date got closer. But when I called, they had no record of my Service Request. I was a little bit annoyed because I didn't feel like who had taken my info originally, had gotten enough from me-but what do I know?!? Which is why I called to confirm. They said they would look into it and call me back. Which I was just fine with, things happen. Later THAT SAME DAY....because they had lost my ticket, the Manager of Decatur Culligan drove his personal vehicle to my house to deliver my Culligan Dispenser and Water. I live approximately 1 hour from the city they are located. I was shocked and amazed and a customer for life after that. Since, I have had 1 delivery which was completely flawless-The Driver was so nice and professional. We talked about what worked best for him when he comes to pick up and drop off. Anything I can do to make lugging those bottles up and down my sidewalks easier on him...I will do! I have since talked to the Girls in the office as well and They have been so nice and helpful with me understanding my invoices. The water is delicious and we love having access to clean, fresh - cold water all the time! We are considering a water softener soon, and I'm really looking forward to that! THANK YOU Decatur Culligan!
---
10/07/2020
They have the best products and services! The delivery service is exceptional. Culligan of Decatur is a great team! They are the go to for all of your water needs. I ❤
---
---
Hey Culligan!
Hours
Monday: 8:00 AM – 5:00 PM
Tuesday: 8:00 AM – 5:00 PM
Wednesday: 8:00 AM – 5:00 PM
Thursday: 8:00 AM – 5:00 PM
Friday: 8:00 AM – 5:00 PM
Saturday: Closed
Sunday: Closed
Areas We Serve
Argenta, Arthur, Assumption, Atwood, Beecher City, Bement, Bethany, Blue Mound, Boody, Bulpitt, Butler, Cerro Gordo, Chatham, Cisco, Coffeen, Cowden, Dalton City, Decatur, Donnellson, Edinburg, Elwin, Farmersville, Fillmore, Findlay, Forsyth, Gays, Glenarm, Hammond, Harristown, Harvel, Herrick, Hillsboro, Irving, Kincaid, La Place, Lakewood, Litchfield, Lovington, Macon, Maroa, Mechanicsburg, Milmine, Mode, Monticello, Morrisonville, Mount Auburn, Moweaqua, Mt Zion, Neoga, Niantic, Nokomis, Oconee, Ohlman, Oreana, Owaneco, Palmer, Pana, Panama, Pawnee, Raymond, Rochester, Rosamond, Shelbyville, Sigel, Sorento, Springfield, Stewardson, Stonington, Strasburg, Taylor Springs, Taylorville, Tovey, Tower Hill, Virden, Waggoner, Walshville, Warrensburg, Windsor, Witt
Learn more about how you can have better water.
Latest
Blog Posts
Tastier, more vibrant dishes will have your friends and family wondering what your secret is.
Get answers to common questions about America's public and private water systems.
Steve and James truly care about their customers. They have gone above and beyond the call of duty to help clear up our water. James identified issues with our Culligan system and well pressure tank and Steve has made himself available even after hours. Both worked all week to make sure we had clean water and both were committed to "making things right." Thanks Steve and James for a great job!