Culligan of Crystal Lake
You could give your people Culligan Water.
Your Crystal Lake Water Treatment Experts
We are Culligan of Crystal Lake, your water technology experts proudly serving in Northeast Illinois. Our dealership specializes in providing water softeners, reverse osmosis systems, water coolers, bottled water, water filtering and softener salt delivery service to area homes and businesses.
For over 65 years, Culligan's mission has been to deliver high-quality water treatment products that will benefit every part of our customers' lives. We hope to raise the quality of life by purifying its most essential element: water.
CULLIGAN OF CRYSTAL LAKE HISTORY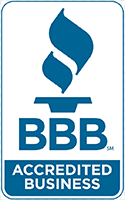 Culligan has been serving the Chicago region for over 70 years. We're proud to provide exceptional water treatment products and services to Crystal Lake IL, Wheeling IL, Bolingbrook IL, Kankakee IL and the surrounding area. Culligan has had a store in the area since the inception of the company in the late 1930s. The U.S. Water Culligan Group purchased the Crystal Lake IL, Wheeling IL, Bolingbrook IL locations in 2011, and the Kankakee IL location in 2012. These four locations work together to cover the entire Chicago metro area. We've been the official bottled water provider of the United Center, Chicago Bulls and Chicago Blackhawks since 2013.
CRYSTAL LAKE AREA WATER PROBLEMS

---
Reviews for Culligan Water of Crystal Lake
---
11/12/2021
Every step of the process was painless. The initial sales appointment was informative and easy to understand. I never felt Ike I was being pressured but only educated in my options. The sales rep Gary was an absolute pleasure to deal with. Installation also could not have gone better. As someone who works in the trades it was refreshing to see that there was care and effort put into to the layout of the pipe routing and placement of the unit. The installer was prompt and professional and completed the job in a timely manner. The space was left clean and free of any scraps or garbage. In dealing with the office since the installation everyone I have talked to has been cheerful as well as helpful. I would recommend Culligan of Crystal Lake to anyone who is struggling with water purity issues. Gary made the process so easy and informative that choosing the correct product for our needs was very simple. Keep up the good work Culligan of Crystal Lake!!
---
01/13/2022
Culligan of crystal lake was very easy to deal with from the first phone call to set up a water test to the paperwork and finding the best equipment for our home. They were quick to get us the softener and filled the tank with salt to last us our first month. The rep came out after two weeks to make sure our settings are right and we aren't wasting salt. They are very easy to get ahold of and helpful with any issues.
---
08/13/2021
From day one getting acquainted with Gary W. Is such a pleasant experience. He is very knowledgeable in his line of business, customer service oriented and such a friendly .likeable person, absolute asset to Culligan. He provided me all necessary information before and after my unit was installed. Also to mention the installation was a breeze unfortunately I forgot the installer name. My overall experience with Culligan is excellent 👌 and will recommend to my family and friends
---
09/21/2021
We've used Culligan for over 18 years. We have had to replace our equipment several times over the years due to the harsh water in our area. We have NEVER had to pay anything extra for ANYTHING. The monthly bill I pay is worth it's weight in gold with the piece of mind we get knowing that this is the one thing in our house we NEVER have to worry about. The service is GREAT!
---
11/15/2021
Excellent service and very reasonably priced
---
---
Hey Culligan!
Hours
Monday: 8:00 AM – 5:00 PM
Tuesday: 8:00 AM – 5:00 PM
Wednesday: 8:00 AM – 5:00 PM
Thursday: 8:00 AM – 5:00 PM
Friday: 8:00 AM – 5:00 PM
Saturday: Closed
Sunday: Closed
Areas We Serve
Alden, Algonquin, Antioch, Barrington, Carpentersville, Cary, Crystal Lake, Dundee, Elgin, Fox Lake, Fox River Grove, Grayslake, Harvard, Hebron, Hoffman Est, Hoffman Estates, Huntley, Ingleside, Island Lake, Lake In The Hills, Lake Villa, Lake Zurich, Long Grove, Marengo, Mchenry, Mundelein, Richmond, Ringwood, Round Lake, Schaumburg, Spring Grove, Union, Vernon Hills, Wauconda, Wonder Lake, Woodstock
Learn more about how you can have better water.
Latest
Blog Posts
Tastier, more vibrant dishes will have your friends and family wondering what your secret is.
Convenient, tasty and sustainable, a Culligan bottleless water cooler is a great drinking water solution for your home or office.
I really like this service. I don't have to try to lug the heavy sacks into the house -- Brandon is super friendly about doing this for me. And I also like receiving texts the day before a delivery. Totally worth it!

Joanne Pressler
- Culligan Customer