Culligan of Dixon
You could give your people Culligan Water.
Your Dixon Water Treatment Experts

We are Culligan of Dixon, your water technology experts proudly serving in Northwestern Illinois. Our dealership specializes in providing water softeners, reverse osmosis systems, water coolers, bottled water, water filtering and softener salt delivery service to area homes and businesses.
For over 65 years, Culligan's mission has been to deliver high-quality water treatment products that will benefit every part of our customers' lives. We hope to raise the quality of life by purifying its most essential element: water. 
CULLIGAN OF DIXON HISTORY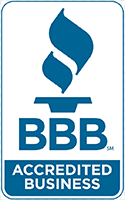 Culligan has been serving the western Illinois region for over 60 years. We're proud to provide exceptional water treatment products and services to Dixon IL, Galena IL, Savanna IL and the surrounding area. Culligan has had stores in the area since the 1950s and the Galena IL location and Dixon IL location were purchased by the U.S. Water Culligan Group in 1999 and 2006 respectively. Find your local Culligan Man™ today!
DIXON AREA WATER PROBLEMS
Very hard water is the biggest problem in western Illinois, but iron water and nitrates are also concerns for local residents. Smelly, bad tasting water is the main symptom of these western Illinois water problems, in addition to spotty dishes and a ring around the bathtub. Water problems can harm your home or business in a variety of ways, and Culligan has the right water treatment equipment for every situation.

---
Reviews for Culligan Water of Dixon
---
10/13/2021
This Culligan is by far the Best. Nick who managed getting us the softner was beyond amazing. He was thorough in explaining everything, kind and courteous and extremely professional. He works real hard making sure his customers are happy and does his absolute best to resolve problems with scheduling. Kevin, who installed the softner, is also beyond amazing. He was quick in installing the unit and did a fantastic job installing it and cleaning up. There was no question he wouldn't answer and he treated my kid's and me with respect. The unit looks perfect. He is extremely professional and definitely knows what he is doing!!!! So glad I used the Dixon Culligan!!!
---
07/09/2021
Salesman was professional and easy to work with. Install was quick, easy and finished within 3 hours. Cleaned up any mess they made could barely tell they were there.
---
01/29/2021
We love the convenience of the delivery service and our delivery driver Shawn!! He is just so friendly, kind and caring.
---
06/12/2021
I've had a very good experience with this Culligan store.
---
09/23/2020
Installed water softer & reverse osmosis very satisfied, tech. did a great job very knowledgeable, would highly recommend them, great service.
---
---
Hey Culligan!
Hours
Monday: 8:00 AM – 4:30 PM
Tuesday: 8:00 AM – 4:30 PM
Wednesday: 8:00 AM – 4:30 PM
Thursday: 8:00 AM – 4:30 PM
Friday: 8:00 AM – 4:30 PM
Saturday: Closed
Sunday: Closed
Areas We Serve
Amboy, Ashton, Byron, Chadwick, Chana, Davis Junction, Dixon, Eldena, Forreston, Franklin Grove, Fulton, Galt, Harmon, Holcomb, Lanark, Leaf River, Lee Center, Milledgeville, Monroe Center, Morrison, Mount Carroll, Mount Morris, Nachusa, Ohio, Oregon, Polo, Rock Falls, Savanna, Shannon, Sterling, Stillman Valley, Sublette, Thomson, Walnut, West Brooklyn, Woosung
Learn more about how you can have better water.
Latest
Blog Posts
Get answers to common questions about America's public and private water systems.
Are Water Treatment Systems Worth the Investment? Many homeowners turn to water treatment systems to improve their water's quality and...
I placed a service call to have my R/O filters changed and to get several bags of salt delivered. The person I spoke with arranged a convenient time for me only a few days later. Doug arrived promptly at the scheduled time and was very friendly, professional, and followed all Covid protocols. In addition to making sure my Culligan Water Softener and R/O system were working in peak condition he corrected some plumbing issues that improved their efficiency. I highly recommend Doug and Culligan Water of Belvidere.