Culligan of Kankakee
Specializing in water softeners, drinking water & water filtration solutions
Rated 4.6 / 5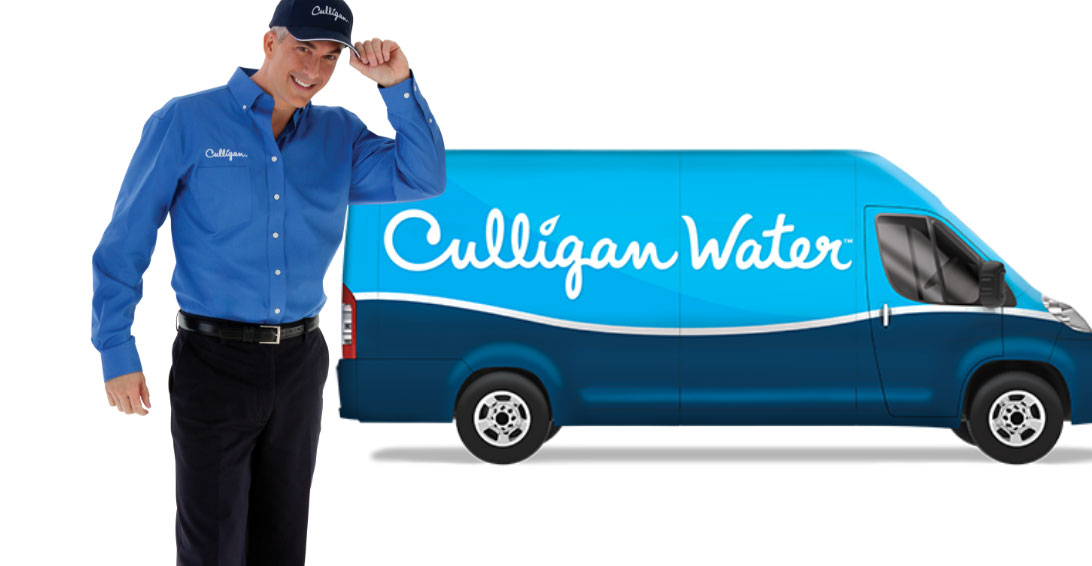 Your local water experts proudly offer
Industry-leading products
Water softeners, filters, reverse osmosis (RO) drinking water systems, bottleless coolers, 5-gallon bottles and more.
Unparalleled service
Repairs, regular maintenance, installation and emergency service on all makes and models.
Convenient delivery
Salt and water delivered to your home or office, on a schedule that works for you.
Professional water testing
Free results in just 30 minutes, with advanced testing from our EPA-certified lab available.
Areas served
Arlington, Ashkum, Atkinson, Beaverville, Bonfield, Bourbonnais, Bradford, Bradley, Buckingham, Buckley, Bureau, Cabery
…
, Camp Grove, Cedar Point, Chebanse, Cherry, Cissna Park, Claytonville, Clifton, Crescent City, Dalzell, Danforth, Deer Grove, Depue, Donovan, Dover, Essex, Gilman, Goodwine, Granville, Harmon, Hennepin, Henry, Herscher, Hoopeston, Hooppole, Iroquois, Kankakee, Kasbeer, Kempton, La Moille, Lacon, Ladd, Loda, Magnolia, Malden, Manlius, Mark, Martinton, Mc Nabb, Milford, Mineral, Momence, New Bedford, Ohio, Onarga, Papineau, Princeton, Putnam, Rankin, Saint Anne, Seatonville, Sheldon, Sparland, Spring Valley, Standard, Stockland, Sublette, Tampico, Thawville, Tiskilwa, Toluca, Van Orin, Varna, Walnut, Washburn, Watseka, Wellington, Wenona, Woodland, Wyanet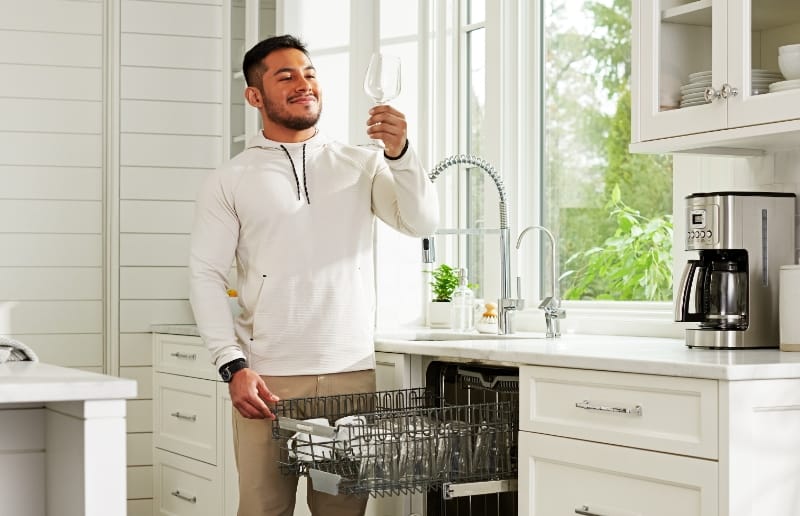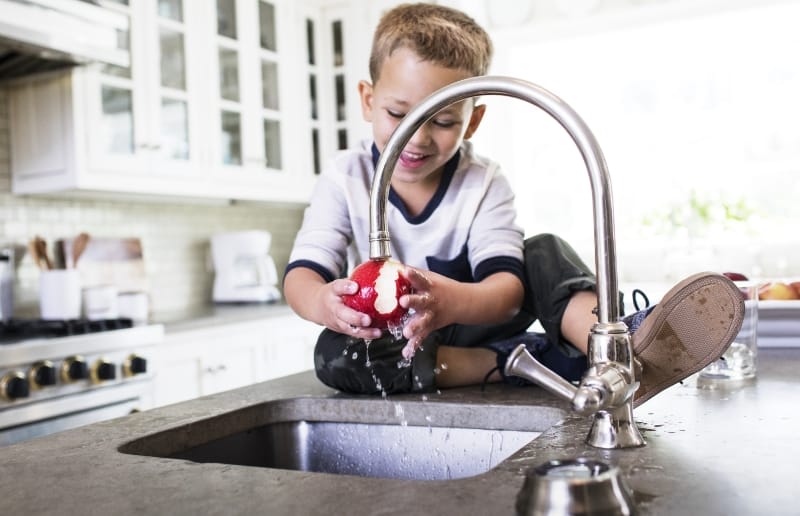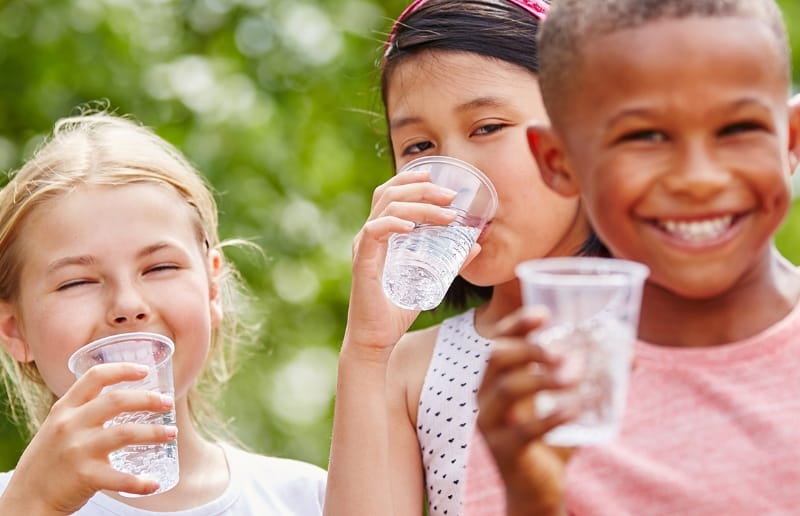 Common water problems in Kankakee
Bad tasting water problems
Before your water enters your home, it can pick up bad tasting contaminants - from private wells, miles of underground utility pipes or even the local municipal water source itself. You may not be able to see these contaminants, but when you taste the water, something is obviously not right.
Common water taste problems include:
Pin-hole leaks in your plumbing
Blue-green stains on your fixtures, sinks and tubs
Blueish stains or residue on laundry
Light colored hair tinted blue-green
Metallic taste
Chlorine water problems
Municipalities often use chlorine to disinfect municipal water supplies, leaving it safe to drink but with a strong smell and taste. Many factors can impact the strength of the chlorine smell - the distance between the public water source and your house, the temperature of the water and how long it's been exposed to air.
Common chlorine water problems include:
A "bleachy" or swimming pool smell
A bitter, metallic or disinfectant like taste
Dry, itchy skin
Brittle, damaged hair
Hard water problems
Hard water results from high levels of calcium and magnesium in water. Hard water minerals stick to everything water touches, and do more than leave an unsightly residue - they can actually harm your home and cost you money.
Common hard water problems include:
Stains and buildup on sinks, shower heads, and dishes
Dry skin and hair
Costly long-term damage to water appliances
Culligan of Kankakee history
When you choose Culligan of Kankakee for your water needs, you're choosing an industry leader with top-rated water treatment equipment, advanced technology and a 100% satisfaction guarantee.
Culligan of Kankakee is part of the U.S. Water Culligan Group, which dates back to 1964 and currently manages a group of 19 Culligan Water dealerships throughout the US. Family owned for nearly 60 years, U.S. Water Culligan's team of third generation leadership and local water experts is committed to providing the best service available.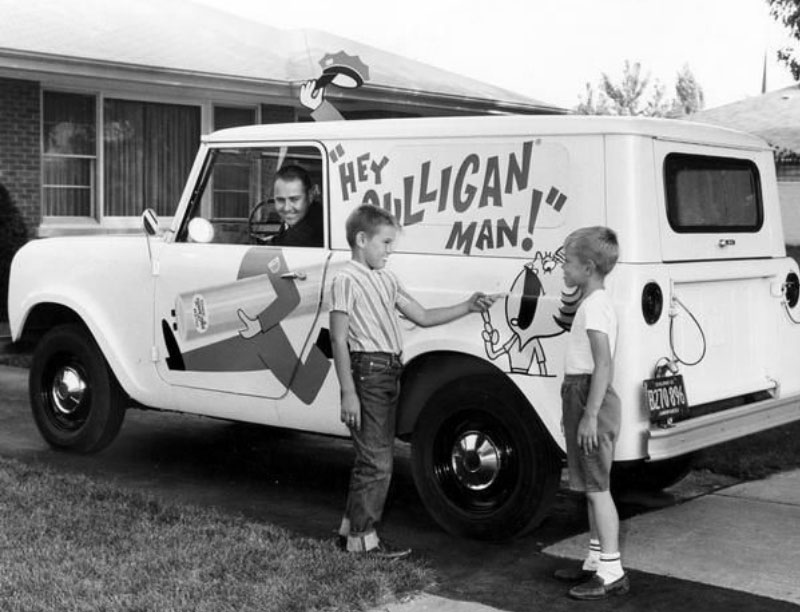 Don't miss out on local deals
Special offer
$9.95 Rental Offer*
Rent a Culligan Water System for just $9.95/month for the first three months!
*Limited time offer. Dealer participation varies. See dealer for details. Contaminants may not be in your water.
Special offer
$33/month*
Get started for as low as $33/month. Contact Culligan to take advantage of this limited-time offer!
*Limited time offer. Dealer participation varies. See dealer for details. Contaminants may not be in your water.
View All Offers
We're hiring in Kankakee
We currently have open positions at your local Culligan Water location
Join the team